The Golf Course at Crotched Mountain
An authentic New England golf experience where golfers can enjoy the challenges put to them by legendary course architect, Donald Ross.
Set in the rolling hills of New Hampshire, Crotched Mountain Golf Club exposes golfers to the true beauty of New England. An 18 hole course, (the front 9 designed by Donald Ross) CMGC offers outstanding playing conditions accompanied by spectacular views of the surrounding Monadnock region. The course is joined with a driving range where golfers can practice their swing. Inside, the Golf Shop has everything a golfer needs, including golf balls, rental clubs and logo apparel.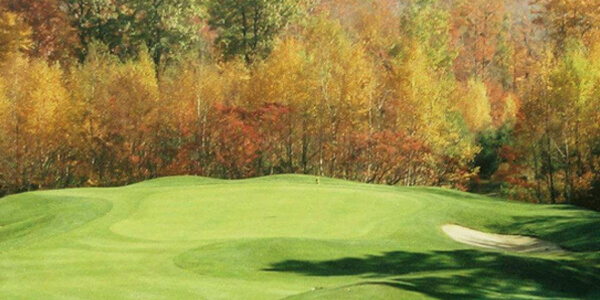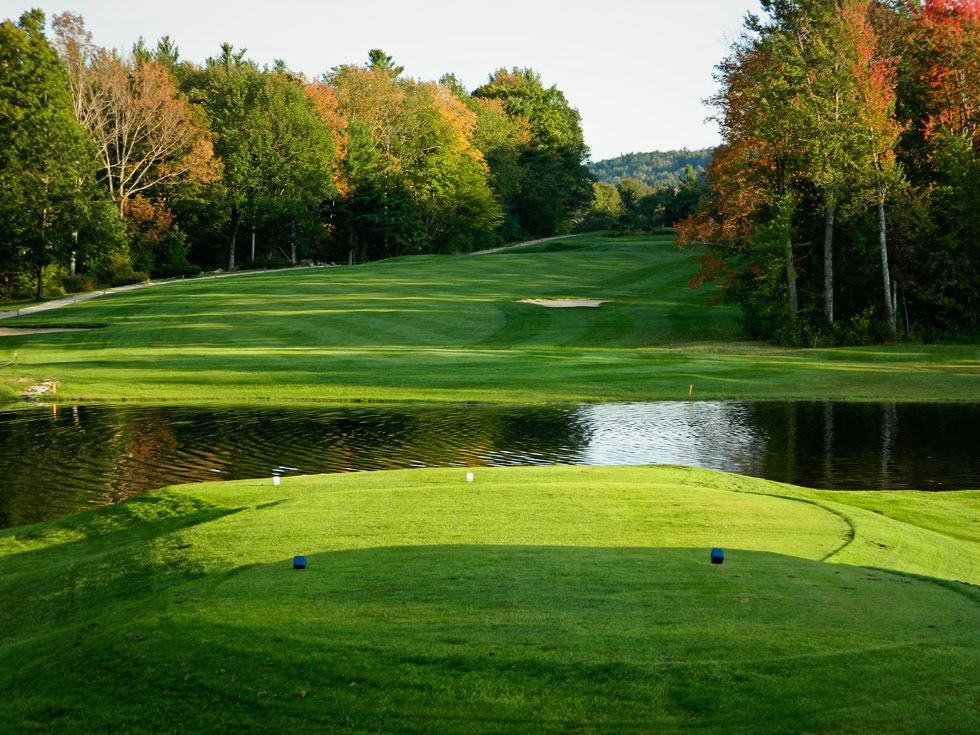 Driving Range
DRESS CODE POLICY
No gym shorts or sweat pants for men or women.
(Juniors must also abide by the dress code policy).
WOMEN:
No jeans
No tank tops
Shorts/skirts of appropriate length
MEN:
No jeans or denim of any type
Collared or mock shirts
Appropriate length shorts
Crotched Mountain Golf Club
PACE OF PLAY
Crotched Mountain Golf Club is committed to reasonable pace of play expectations for all guests. Here are some contributing factors to slow play:
Not arriving at the facility on the time.
Not arriving at the first tee on time.
Hitting 'Mulligans'.
Playing the wrong (difficult) tees.
Searching for balls in hazards when there is no hope of retrieval.
Parking carts in the wrong position around greens.
Congregating in the fairways. Don't watch your fellow competitors hit EVERY one of their shots.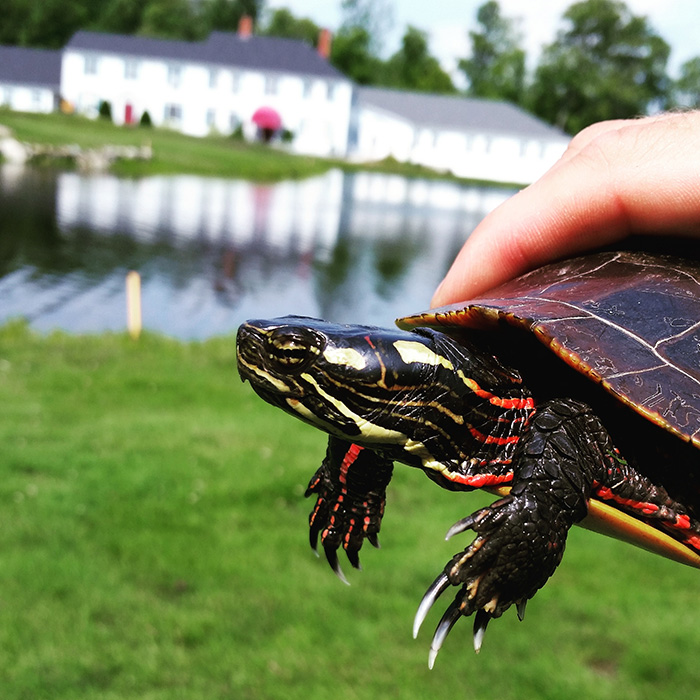 In an effort to make rounds of golf enjoyable for all golfers, we employ the following policies:
We require rounds to be played in 4 hours and 13 minutes or less.
We will have staff members on the golf course monitoring all guests' pace of play.
Should you fall out of position during your round we will ask you to please improve your pace of play.
If any group does not return to an appropriate position on the golf course within a reasonable amount of time, we WILL ask you to skip a portion of the golf course to create that condition.
This policy is practiced with the intent of maintaining a reasonable pace of play for ALL guests. Please help us stop SLOW PLAY.
Crotched Mountain Golf Club
PRACTICE FACILITY
A full practice facility complete with driving range, and two practice greens.
One is a putting green and the other is equipped with a sand bunker for chipping practice.